LMD academic program
Ethics of care Master's Degree
Résumé
This master's degree responds to the growing demand of students and health professionals - and more generally of society - for health ethics, but also for professional and organisational ethics. Read more
Accéder aux sections de la fiche
Introduction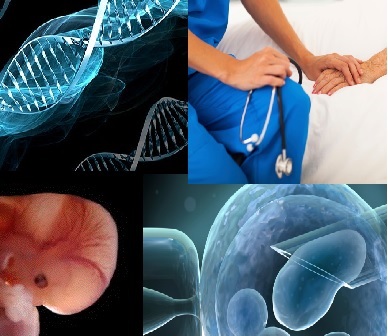 Develop ethical skills (reflection, responsibility, organization) in response to contemporary health issues and technological innovations in order to help decision-making in response to individual and collective health problems. It is a two-year degree (M1 + M2).
This international master's degree in Ethical is a full distance learning program, entirely taught in english, opening in september 2022.
The same master, entirely taught in French is yet available for incoming students (courses are given in Nantes but international students interested with joining the french Master's degree in 2020 can also apply for the full distance learning program in french, opening in september 2020). For this french taught master, good level in French is required (more information on the web page Master Ethique)
Objectives
This master's degree responds to the growing demand of students and health professionals - and more generally of society - for health ethics, but also for professional and organisational ethics. It allows the development of ethical, critical and innovative reflection on care, support, practices and decision-making in health care while questioning the place of the autonomy of individuals (patients, relatives, carers, doctors...).
Specificities
The Master's degree in Ethics offers 2 courses :

1) "Autonomy, Responsibility and Care" (ARC) : The purpose of this course is to provide training in research and training on ethical issues (bioethics, medical and clinical ethics). It primarily welcomes students from the Human and Social Sciences field and the Law, Economics and Management field. It is also open to students from the Health sector and the medico-social and social sectors.

2) "Autonomy, Decisions and Practices" (ADP) : this course is intended to complete the training of health students (in particular) focused on health, but also practitioners and managers in the health sector and more generally in the medico-social and social sectors. The challenges of fundamental and applied research in the various medical and nursing specialties are also addressed.
Places
Nantes
UFR Lettres et Langage, UFR Santé, Université de Nantes
CHU de Nantes
Person in charge of the academic program
The person in charge of the "Autonomy, Responsibility, Care" course :

DURAND Guillaume guillaume.durand@univ-nantes.fr

The person in charge of the "Autonomy, Decisions, Practices" course

CLÉMENT Renaud renaud.clement@chu-nantes.fr

Secretariat (office 109.2)
SPREUTELS Isabelle
secretariat.philosophie@univ-nantes.fr
Partnership
Research center
Institutions
Admission
Prerequisite
Prerequisites for enrolment
Bac +4
Prerequisites training
Can apply for the Master of Ethics :

Students mainly from the fields of Humanities and Social Sciences, Law-Economy-Management, Biology, Medicine, Dentistry, Pharmaceutical Sciences and Midwifery.
Professionals from the health, medicosocial and social sectors.

Conditions of applications
The main selection criteria are :
the academic file,the motivations, the professional experiences, the professional project.

Conditions of submission :
For students coming from a partner university, please contact the international office coordinator of your home university concerning the enrolment.
For students coming from a country that is part of the Campus France procedure, please enrol with Campus France.
→ Applications from X to X 2020.
For students coming from a country that is not part of the Campus France procedure, please download the application form and send it to guillaume.durand@univ-nantes.fr with all the requested documents.

→ Deadline to submit your application: XX 2020.

Contact : guillaume.durand@univ-nantes.fr



Conditions of specific applications
New scholarships available from ISITE NExT (academic year 2020-2021)
International students wishing to apply for an international master can benefit from a new scholarship offered by ISITE NExt. These scholarships will be awarded on the basis of excellence (grades, ranking of the student in his year group, scientific or professional project, previous mobility in a prestigious university etc.).
If you are an excellent student and want to apply, please contact guillaume.durand@univ-nantes.fr before March 20th 2020.
Program
Master 1 : Historical, epistemological and legal foundations

Semester 1
Historical and philosophical foundations
Foundations of Biomedical Ethics in North America
Historical Foundations of Medical Ethics
Particularities of the legal norm and the legal approach of the person
Professionalization in Bioethics
Economic analysis of health and health insurance systems

1) Course "Autonomy, Responsibility and Care" (ARC) :
Introduction to the sociology of aging
Introduction to Health Psychology
Public Health Ethics
Or
2) Course "Autonomy, Practical and Decisions (ADP)
"Communication and health pedagogy" or "Individual and collective issues: clinical ethical situations"

Semester 2
Ethics: Philosophical Foundations
Science and society: Expertise, Risk and Ethics
Bioethics and Fundamental Rights
Responsibilities

observation internship (140h) - internship thesis

Master 2

Semester 3
Research Ethics
Clinical Ethics Methodologies
Patient rights
Fundamental patient freedoms
Individual and institutional decisions: neuropsychological, economic and emotional aspects
Disability, Chronic pain, Palliative and supportive care
Professional Didactics

Semester 4

Research or professional practice methodology
Qualitative research methodologies in the Humanities and Social Sciences
Scientific communication: methodological follow-up
Standards of care activity
Ethics and Big Data

Internship (280h) and research thesis





The Master's degree in Ethics brings together more than thirty participants: teacher-researchers, hospital practitioners, health and social professionals.
In the first year, the internship is 140 hours.
In the second year, it is 280 hours.
A list of internship and thematic locations is offered to students at the beginning of the year, but students may also propose locations and themes (subject to the agreement of the teaching team).
Full time
The Master is accessible remotely.
Compatibility with a professional activity
The Master is accessible remotely.
Possibility of completing the M1 in 2 years to encourage students to follow the training in addition to their main training (double curriculum) or their professional activity.
What's next ?
Target skills
Target activities / attested skills
Identify the different issues (philosophical, psychological, educational, social, legal, organizational, etc.) of the care and support relationship today.
- Ethically analyze professional practices: practice analysis, research paper, analysis and evaluation of care practices.
- Participate in research in medical and clinical ethics: participation in the seminar of an interdisciplinary research team, in the activities of Espace Éthique, etc.
- Train and lead the ethical reflection of practitioners: in institutions or health care networks, contribute to the implementation of ethics committees, train for collegial and multidisciplinary deliberation.
Further studies
PhD in Ethics, Philosophy, Medecine...
Job opening
Business sector or job
Research in philosophy/ethics/Medicine (PhD)
Teacher-researcher in health, human and social sciences...
Ethics Consultant, Ethics Counsellor
Mis à jour le 04 September 2019 par Guillaume DURAND.